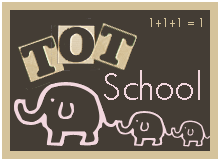 23.5 months old
Letter: F

Color of the week: PINK… because SOMEBODY thought a PAAS coloring tablet (to dye easter eggs) was his vitamin… OOPS! Daddy wasn't paying very good attention!

We called the poison control and they said the most that could happen would be upset tummy & diarrhea… he had neither.

His shirt was pink, his forehead was pink, his fingers were pink and the floor was pink…

Since our letter of the week is F we are using play doh to fill in our upper and lower case F's.

He decided he liked poking the F with a paper clip, lol.

Using our fridge phonics to make F sounds…

And then more paper clip play doh time…

He really loves these cars matching colors/shapes game so we played with those again. He knows black right off the bat, blue and then sometimes yellow.

We matched our body parts with the ones on the paper like Feet, Face and hair.

We colored some feet  with markers 🙂

And got cozy with some life skills… the kid LOVES to vacuum. I think he knows it's one of my favorite things to do. 🙁 Actually he loves to help in general. I think that's a toddler thing?? He loves helping do dishes, laundry, vacuum, pick up his toys, clean up a spill, etc…


Look! He even moves the rugs! I've never asked him to move them, he just sees me do it. That is precious!!

If he has a choice between my vacuum and his he always goes for mine, but when mine is put up this suits him just fine. And it REALLY picks up dirt/hair! haha.

On another day we did more play doh…

I would roll them into balls…

He tried to roll the balls himself…

I couldn't find our dot paint so I threw together some magnetic pom poms to put on our F's on the cookie sheet…

He was more interested in the fact that the dots would stick to the pan when turned over…

He likes to get his plate and cup out at meal times from his own little cabinet 🙂

Even the gecko thinks it's too hot to be outside…

And lastly but not leastly… he fell asleep today while reading his book like a good little tot scholar. 🙂 And of course his puppy is by his side. I noticed that cheek when taking the picture but I didn't want to wake him so there you have it. 😉

Tonight, Jared was getting him ready for bed and I was in the other room. I heard Jaidan tell Jared "I'm a boy" and Jared "You're a boy? Well, yes you are a boy! Are you baby boy?" Jaidan said "Uh huh, baby boy". hahaha I love the stuff he comes up with. He always tells Jared funny things. Funny stories must be their bonding time.